Paramount Textiles strongly believes in sustainable manufacturing and business processes and is a net consumer of its emissions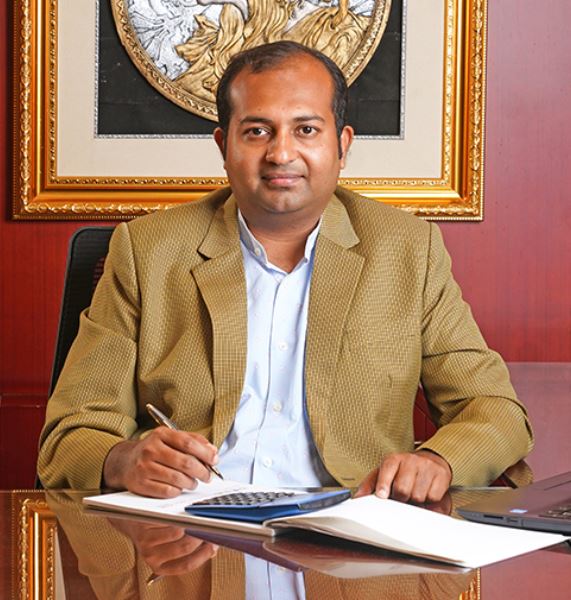 Madurai-based Paramount Textile Mills (P) Limited, which has been catering to many premium global brands, has always been known for its strong sustainability focus. The company is among the earliest ones in the region to partner with COTTON USA in the Madurai – Rajapalayalam textile belt. Stressing the importance of responsible manufacturing in his message for the World Environment Day, M Ram, Managing Director, Paramount Textile Mills, says, "The need for respecting and giving back to the environment has never been more pronounced and considered important than today. In the midst of the pandemic, our goal should revolve around sustainability and holistic production facilities that will evolve to consume all of our emissions in the most responsible and conscious way possible."
"Zero waste policies coupled with strong environment-friendly production process complemented with carbon-free manufacturing evolution are the need of the hour. Every entrepreneur today should look forward to basing his business around the principle of 'karmic' green evolution that will make the world a much better place to live in for our generations to come. In the name of industrial development and technology we have robbed mother earth of its most precious elements: clean air and water. As time goes by, we will continue to pay a price to have these elements which were once available free of cost. The price will be more expensive every passing day and soon we will pay a price that no money would be able to buy! I hope we will realise and act, act on the environment and act consciously to save earth through responsible manufacturing," he adds.

Sustainability Initiatives
Highlighting some of the key sustainability initiatives taken by the company, Ram mentions that Paramount Textile Mills has always been at the core of compliance and beyond. "We believe in sustainable manufacturing and business processes. We are net consumers of our emissions. About 87% of our energy is green energy: energy from solar and wind mills. Gobar gas generation from our farms in the factory power our canteens. Home-grown organic vegetables in the backyard suffice our entire canteen operations for workers. Rainwater harvesting tanks, zero discharge systems, effluent treatment plants that are further processed into water for irrigation serve as primary sources to fuel vegetation in the factory. Sourcing of cotton from sustainable farms, ethical trade initiatives and as members of the fair labour organisation, we believe in the complete karmic cycle of what goes around comes back," he elaborates.
"The company's active engagements in the area of sustainability in productive areas including patented processes that involve less emission using certain improvements in prototype manufacturing, evolution of zero waste processes, etc. have been on continual research. The company's research and development to explore multiple sustainable fibres from international partners have been getting headwinds in the last months," he adds. Sharing some of the key benefits that the company has gained being a member of the U.S. Cotton Trust Protocol, Ram points out that U.S. cotton has been at the forefront of reduced greenhouse gas through their carbon soil atmospheric regeneration and reduced emissions of carbon footprints through its 10-year journey of sustainability goals (i.e. decreased water usage, increased yield per hectare, less energy etc.)
"We are proud to be partners with likeminded people and COTTON USA through their remarkable journey of sustainable farm production can only contribute to the forward journey of partners like us, who eventually work to carry forward this journey in partnering their progress in farms to progressing production using similar techniques to achieve a holistic sustainable production process. Plant predictive growing techniques with advanced technology, dashboard intervention to provide highest levels of transparency are the need of the hour and for these reasons we believe our partnership with U.S. cotton will go a long way in establishing credible supply chain links to the most demanding and discerning clients of ours who expect value on products coupled with sustainable production standards that ensure complete transparency and high level of quality," Ram states.